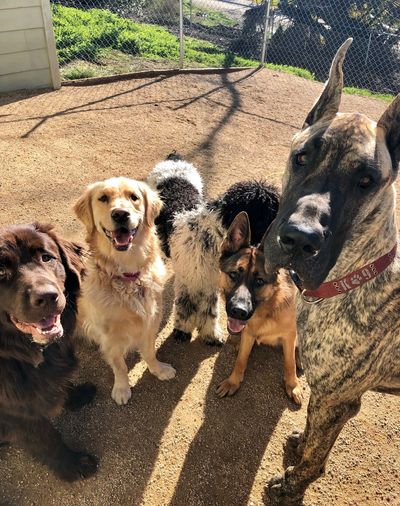 Things to Remember Upon Visiting the Ranch:
Reservations are recommended due to our limited space.
All Eligibility Requirements must be maintained upon every visit to the Ranch. We can refuse admittance otherwise.
Your dog must be in good health upon arrival. If any obvious signs of contagious illness are displayed, your dog will not be admitted.
We are not responsible for lost/misplaced belongings, such as collars, leashes, toys, bedding, etc.
Payment in full is required upon pickup. Your dog will not be released otherwise, and fees will accrue.
Accepted forms of payment: cash, check and credit card.